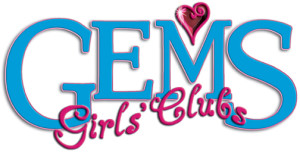 "Girls Everywhere Meeting the Savior"
A Club for VPK – 12th Grade Girls
Thursdays, 6-7:30pm at The Port
Resumes February 4, 2016

Are you looking for a place to belong?
Do you like making new friends?
Are you looking for a fun way to learn more about God?
If you answered "yes" to any of these questions then G.E.M.S
is the club for you. The goal of our club is to help each girl to grow
in her faith while making new friends and having fun.
Registration Fee: $25
(Includes T-shirt, Neckerchief and slide, all badges, curriculum/materials, beverages for social time, cakes/cupcakes for special ceremonies.)
For more information, contact Barbara Hald 625-4356