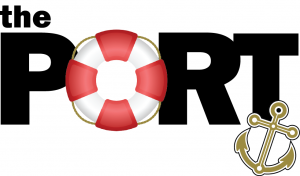 Come join us at "The Port"   Where Children and Youth are Anchored in Christ!
Contact: Marie Bailey
Email: children@pcumc.info
Phone: (941) 625-4356
Our Children's Ministry has many exciting places to serve: nursery and toddler areas, Children's Church, "Acts of Faith," and Wednesday nights. If you feel led to serve in any of these areas we would love to serve with you! Call Marie at (941) 625-4356.
---
Sunday Mornings

Sunday School 9:30-10:30am
Sunday school classes are available for all children beginning at age 4.
A fully staffed nursery is available for infants – age 4 during all worship services, and on Wednesday nights.
Kids' Worship – Sundays at 11:15
Kindergarten – 4th Grade
Acts of Faith
Dance, Drama, Flags and Puppets
4th grade – High School
12:30 – 2pm every other Sunday
Mid-Week Ministry
Kid's Connect Group "PB & J's" (Port Believers in Jesus)
Wednesdays 6:00 – 8:00pm at the Port
Kindergarten – 5th grade
PB& J's includes a scripture lesson, small groups, crafts and games, along with fun,
hands-on activities such as puppets, flags and singing.
*Nursery care is available during all Wednesday night activities.
August
16   Who's Who?
23    Scavenger Hunt
30    Hide & Seek
September
6       What's In That Box?
13     Giant Clue Game
20     Dress Rehearsal for church-wide "Who's Who"